First Step To Buying A Home
#Buying a Home
PRELIMINARY FINANCING
HOW MUCH HOME CAN YOU BUY?
Buying a home is one of the biggest investments and financial decisions you can make.
While it is a major commitment and responsibility, it is also a very exciting time in your life.
With that said, it's important to keep in mind that home buying is a complicated process. I will be working

hard to make sure that everything is as rewarding as possible, guiding you at every step and making sure that
your needs and desires are met.
Step 1: Make a rough estimate of how much home you can afford based on your income and current debt.
Lenders and financial experts recommend that your monthly debts should be no more than 36% of your
monthly income.

Step 2: Take a close look at your credit report.
Your credit history is one of the principal measures used by a lender to determine your interest rate. The

better your credit, the better lending terms your bank or lending institution will be able to offer you. A higher
interest rate translates into a higher monthly mortgage payment, and so your credit score will directly affect
how much money you can borrow and at which homes you should be looking.
Step 3: Gather the documents / Take a look at your assets and monthly expenses
These documents, in addition to your credit report, will help establish with the lender your debt to
income ratio and your ability as a borrower to repay debts:
Social Security Number

W2 Forms from the previous two years

Pay Stubs (most recent months)

Employment History Summary

Bank Statements (3 months)

Creditor Information. This includes debts like:
Auto Loans

Student Loans

Credit Cards

Child Support Payments
7. Federal Tax Returns (2 Years)
8. Complete Record of Assets
• Stocks, bonds, & investment accounts
• IRA / Retirement plan
• Life insurance policies
• Automobiles owned
• Construction loan
• Gift letters
• Documentation of other income
Step 4: Talk to a lender
After looking at this information for yourself, it's time to speak to a qualified lender. A professional advisor will not
only be able to give you information on the best rates and terms available in the current market, but he or she
can also explain to you what options you have given your unique financial situation.
Talking to a lender at this time will help you get a more accurate idea of what you can afford. When we begin to

look seriously at homes, you'll go back to the lender and shop around for the best loan available.
I'll love to play a part in this process as your Real Estate Advisor and t have the privilege of handing you the keys to your new home!
For more information on the first step to buying a home call 407-399-3447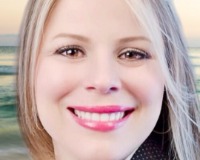 Author:
Beverly Rodriguez
Phone:
407-399-3447
Dated:
October 2nd 2017
Views:
95
About Beverly: Beverly Rodriguez manifest, integrity, energy, hard work, and creative service in every detail of yo...